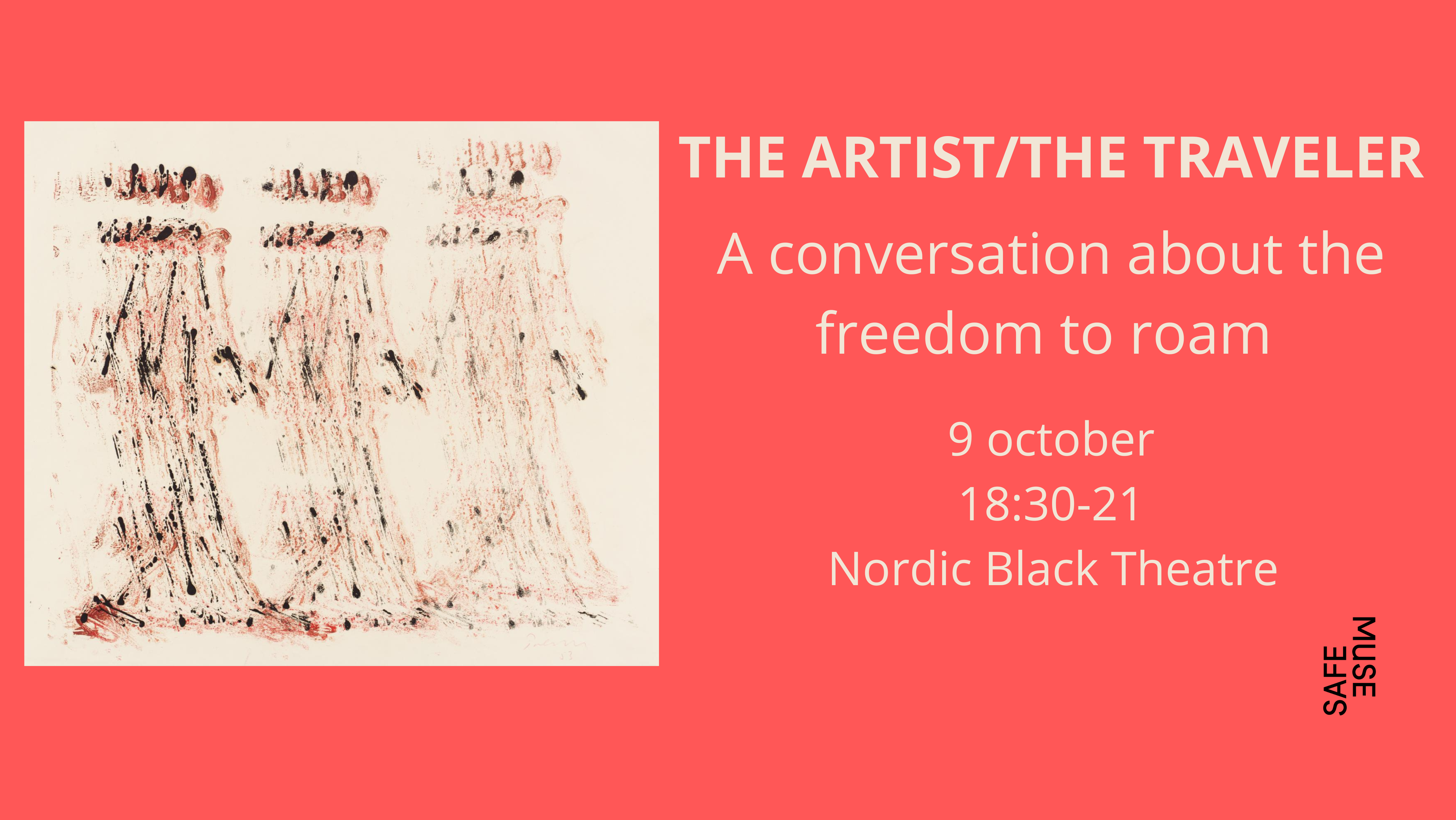 mandag 9. oktober kl 19:00, Gratis
Dørene åpner kl. 18:30
Join us for a talk at Nordic Black Theatre about the traveling artist and how seeking new spaces, perspectives, experiences and people shape an artistic practise. Why is it important for the artist to have the freedom to roam? And what do we, as societies, lose when we refuse them the possibility to travel freely? How can we help the denied?
Artists have moved around for many reasons. Edvard Munch went to Berlin to study. Salvador Dali fled Spain in 1940 because of the war and Marina Abromovic lived in a van as a nomad together with lover Frank Uwe Laysiepen. Artists have always traveled. Some to flee. Some out of boredom. Some for adventure and some for peace of mind. How does artists move today?
Panel:
Evgeny Goman – Producer at Pikene på Broen
Altyn Kapalova – Artist, curator and activist in residence at Safemuse
Prerna Bishnoi – Filmmaker and contributer at Verdensrommet
Ruben Steinum (moderator) – Director at the Office for Contemporary Art Norway
In addition to the panel talk a short performance will be held. Come for a drink, a talk and an evening in good company!
Please sign up here: https://forms.gle/UfZPCFVBpXjwSD8H9