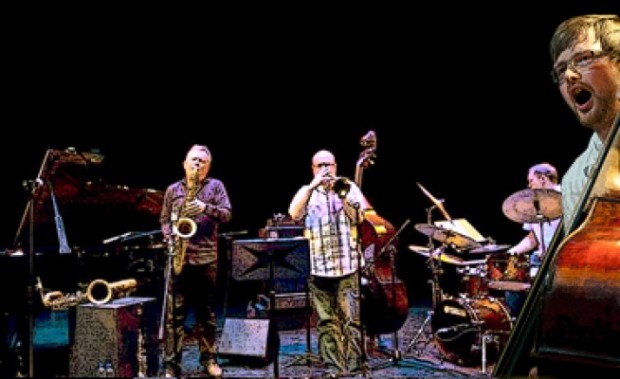 SØNDAG 11. NOVEMBER KL. 20:00
Deciders 
Rudi Mahall, Axel Dörner, Fredrik Ljungkvist, Jon Fält, Ole Morten Vågan
Da Ole Morten Vågan vant DnB-Nor prisen på Kongsberg Jazzfestival i 2009, fikk han sette sammen sitt personlige drømmeband til påfølgende års festival. Resultatat ble The Deciders!
Med sentrale musikere fra tre hotspots for improvisert musikk, Berlin, Stockholm og Oslo, er The Deciders et tverrsnitt av europeisk impro- og jazzmiljø anno 2011. BerlinduoenRudi Mahall og Alex Dörner er blant sin generasjons mest bejublede improvisatører, og har hatt en imponerende konsert- og plateproduksjon de siste to tiårene, men også hver for seg har de satt dype spor i Berlins evig utviklende musikkmiljø. Svenskene Fredrik Ljungkvist og Jon Fält er blant de mest anerkjente og særegne musikere i Norden i dag, og har henført publikum over hele verden i med sterke band som Atomic og Bobo Stenson Trio. Bassist Vågan har i et-og-et-halvt tiår spilt for massene med band som MOTIF, Bugge Wesseltofts NCOJ og noen dusin andre.
På Kongsbergjazz 2010 braket de for første gang sammen, i en fascinerende blanding av hieroglyfiske komposisjoner og umulige improvisasjoner,
I mai 2011 gjorde ensemblet sin første turne i Norden til strålende kritikker.