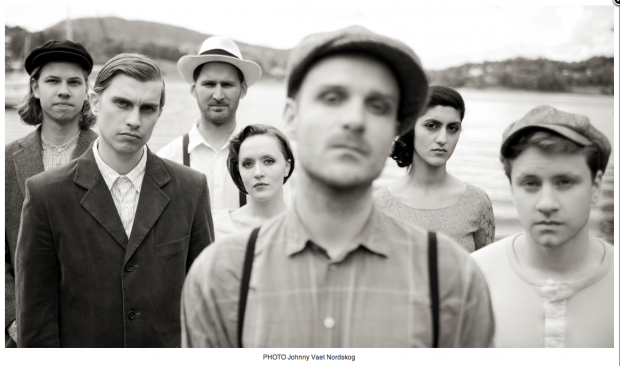 Level & Tyson slipper sin debutplate 28. august og feirer med stor fest på Caféteatret 30. august.
I likhet med The Pixies, Sonic Youth, Pere Ubu og The Arcade Fire, er Level & Tysons sound fundert på sterke poplåtstrukturer. Deres forening av motsetninger som punk, poesi og pop, støy og stillfarenhet, hellighet og helvete, gir et resultat som både er vakkert og brutalt melodiøst.
Plata har allerede begynt å høste lovord, Klassekampen kaller debuten «innovativ popmusikk»: «På plate låter bandet ekstremt selvsikre og stilbevisste, og på scenen strutter de av spilleglede… at albumet slippes først etter sommern er nesten en fornærmelse….Level & Tyson burde stått på enhver scene i sommer".
Det blir konsert med utvidet band, filmfremvisning og freaky atmosfære! Kultur bør være for alle, derfor koster inngangen bare 50 kroner denne kvelden, og du vil få kjøpt både CD og LP til spottpris. Velkommen!
Torsdag 30. august
Tid: 20:00
Inngang: 50 KR