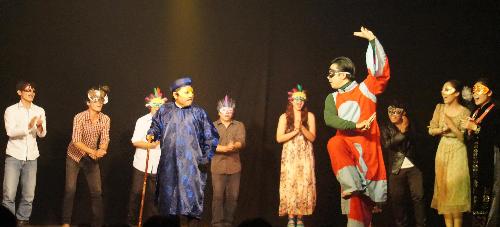 This is the latest work of NEWS, an experimental theater project which was initiated in 2007 with «Journey to Identity» with Nguyen Nghieu Khai Thu (US) and Cliff Moustache (NO), the Nordic Black Theatre (Oslo) with the support of the Royal Norwegian Embassy in Hanoi.
«Romeo & Juliet in Saigon» – a Vietnamese 50-minute-long improvised adaptation of Shakespeare's original –
is the result of an intensive workshop during the last 2 weeks at Nha Hat Nghe Thuat Hat Boi TP.HCM (The Hat Boi theater of HCMC, Hat Boi is Vietnam's classical theater with dances, singing and special costumes and makeup). The play uses dances, movements, music and hat boi techniques to tell the famous love story and difficult choices one makes in love. The cast includes professional performers from Nha Hat Nghe Thuat Hat Boi HCM in collaboration with professional and up and coming stars.
After the performance there was a question & answer session with the audience Cliff Moustache and the the cast which was very dynamic, challenging and interesting.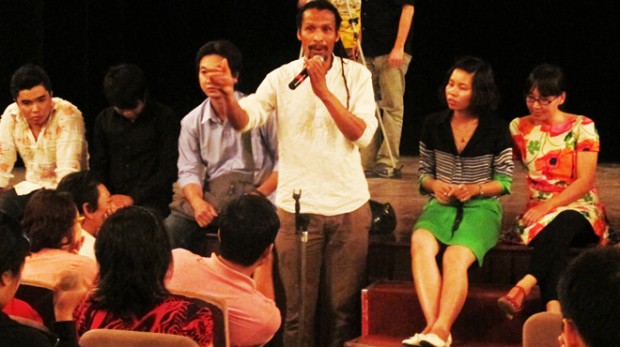 Read a full article about the performance from Vietnamese media here