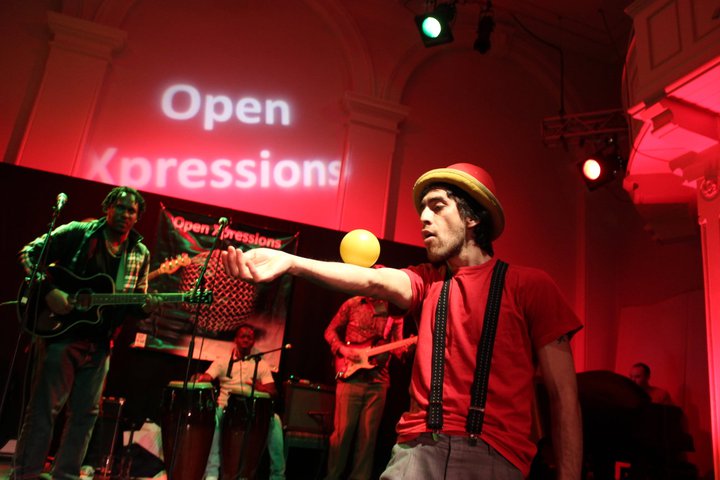 Since 2010 Open Xpressions has been held every third wednesday and has been a tremendous success!
Each time we include three elements:
– a forum for artists
– a showcase
– open stage
to participate on the open-stage people simply have to sign up in the book at the beginning of the evening – from 8 pm.
We are open to all forms of expression: music, dance, poetry & spoken word, film, performance, comedy, opera, theatre, art – anything
It is rare that different art forms and audiences share the same stage or hall.
we start on
for updated info you can also join our facebook group: 
klikk her
Datoer for høst 2013 / Dates for høst 2013:
ons 14. august
ons 4. september
ons 25 september
30. oktober
13. november
4. desember