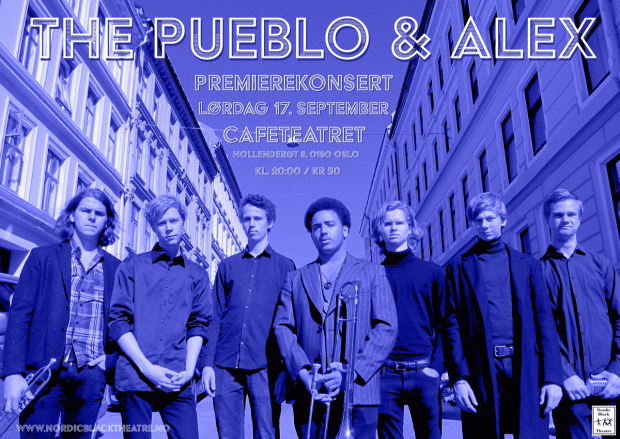 Etter noen korte konserter rundt omkring er vi endelig klare til å fyre opp scenen med de mest funky, eksotiske og heavy beatsa vi noensinne har spillt. Vi har øvd i nærmere et halvt år, og nå smeller vi til med et ordentlig PREMIERESHOW med fullt sett!
På konserter har både stående applaus, til utkastelse på grunn av ung alder gitt oss massiv inspirasjon til å gi alt på scenen.
Dette er ikke en vanlig konsert det er greit at man dropper..
Billetter: 50 kr i døra (kort&kontant)
dørene åpner kl. 20 – showtime kl. 21:15
!!Ingen aldersgrense!! (Read english under)
After a few shows around town we're finally feelin ready to light it up with some of the most funky, exotic and heavy beats we've ever played. After six months of jammin together and getting it tight, we feel ready to invite you all to a full PREMIERESHOW!
Standing ovations and getting kicked out cause of young age, has given us massive inspiration to give it all on stage. This is not just one of those shows… This one you dont wanna miss!
Tickets: 50kr at the door (cash&card)
doors open at 8pm – showtime 9:15pm
!!No agelimit!!
Drums: Benjamin Wittemann
Bass: Eirik Løwer
Guitar: Ola Erlien
Keys: Ådne Veiteberg Stålsett
Trumpet/Guitar: Torstein Nystrøm
Saxophone: Håkon Kvernmoen
Trombone/Vocals: Alexander Salas Johansen
With guest appearences by:
Sanyu Christine Nsubuga, Victoria Finstad & Fredrik Lade
Let's all have a moment together!:)