søndag 8. april  –  kl. 14:00 – gratis inngang
kaféen er åpent fra kl. 13:00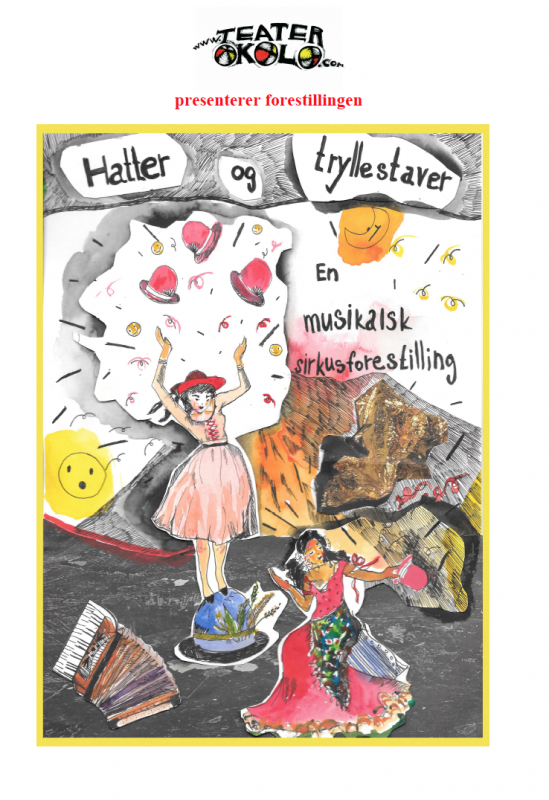 Hatter og tryllestaver – en sirkusforestilling for de aller minste
Hva er en reise? Er en reise bare det å forflytte seg eller kan man trylle på en reise?
Skrive små indre postkort fra steder man har vært?
Barneforestillingen "Hatter og tryllestaver" er et visuelt og musikalsk møte mellom to kvinnekarakterer og det minste publikum. Vi ønsker å skape en interaktiv og energisk møteplass med musikalske bilder fra alle verdens hjørner. To omreisende damer Tone-en musiker og sanger og Sirko-en sjonglørerinne har reist gjennom hele verden. Med melodisk sirkus sprell vil de samle dem i barnas vektløse postkasse av fantasi. Samtidig lærer barna om fremmede kulturer og utrykk som man forbinder med Kina, Vest-Afrika, Frankrike og Norge.