«Gjør penger oss lykkeligere?» er kveldens store spørsmål, når vi viser filmen «Generation Wealth» av prisbelønnede Lauren Greenfield.
Hun har gjennom 25 år fotografert hvordan jakten på materielle goder og seksuell kapital har utviklet seg over tid, og over store deler av verden. Filmen er et postkort fra kanten av det amerikanske imperiet hvor hun har fanget et portrett av en materialistisk og image-besatt kultur. Hvorfor er vi i dag opptatt av rikdom og status mer enn noen gang før? I filmen viser hun hvorfor vi alltid vil ha mer, og hvor vi er på vei videre.
"Precise, eye-opening, and absolutely chilling!" – Indie Wire
"A Blistering Takedown of Greedy Kardashian Culture" – Daily Beast
Trailer til filmen kan du se her:
Det vil være ulike muligheter for å finne lykke denne kvelden. Vi kommer tilbake med mer informasjon om dette.
DØRENE ÅPNER: 18.00
ARRANGEMENTET STARTER: 19.00
Caféteateret på Grønland, Hollendergata 8
Ta 37-bussen til Politihuset.
Billetter selges i døren: 70,- (50,- for studenter)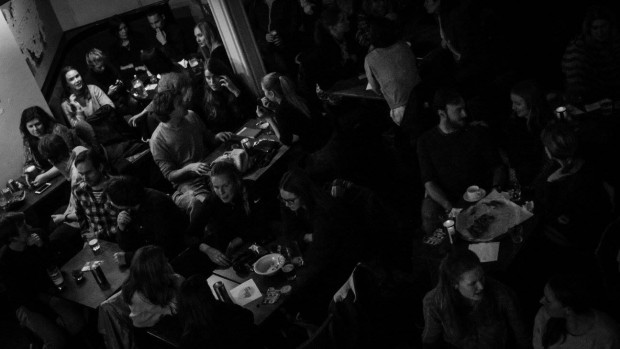 Doc Lounge Oslo har månedlige dokumentarfilmvisninger, med oppstart i februar 2016. Arrangementene er lagt til første tirsdag i måneden på Caféteateret. Vi ønsker å lage inspirerende kvelder basert på gode dokumentarer, med tilskudd av musikk, underholdning, foredrag, forestillinger eller utstillinger.
DØRENE ÅPNER: 18.00
ARRANGEMENTET STARTER: 19.00
Billetter selges i døren: 70,- (50,- for studenter)