«Brave hearts» 
Benedicte Torget – vokal
Hilde Skomedal – cello
Spillestart kl. 20.30 fredag 11. januar
Billetter kan kjøpes ved døra eller her: https://nordicblacktheatre.ticketco.events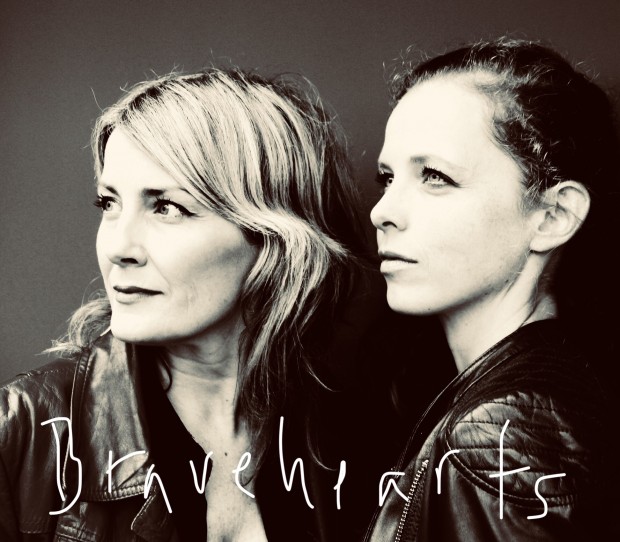 Velkommen til starten på et musikalsk samarbeide for duoen Benedicte Torget – Hilde Skomedal med prosjektet «Brave hearts».
Hva innebærer det å være modig? Hva skjer når blikket rettes både innover mot oss selv og ut mot verden? Hva skal til for å tåle kraften og nakenheten i et åpent hjerte?
Å stå opp mot urett er ikke forbeholdt helter og helgener. Modige mennesker har gått foran og sparket inn dører. Muligheten er der til å våge seg ut. Frihet er ikke alltid komfortabelt. Det krever mot å tre fram som seg selv. De største heltene hører vi kanskje aldri om.
Prosjektet «Brave hearts» henter inspirasjon fra kvinner som på hver sin måte til ulike tider og på ulike kontinenter representerer mot.
Benedicte Torget og Hilde Skomedal har utforsket mulighetene som ligger i det nedstrippede duoformatet. Kun menneskestemmen og en cello. En melodilinje og en motstemme. Det enkle lydbildet gir mye rom. Og det krever tydelighet, kanskje det mest utfordrende av alt. Den gode melodien står igjen, uavhengig av sjanger.
«Maya»
Still I rise
she said
still I rise
let the caged bird out
let the caged bird in
the real power
see yourself
in the world and
in the other
the real power
see the world
in yourself and
in the other
Still I rise
she said
still I rise
surely I rise
Tekster og komposisjoner av Benedicte Torget
Benedicte Torget har hentet glød til komposisjonene fra tekster av og om de ulike kvinnene. Men i sangtekstene sine lar Benedicte egne bilder og fortellinger komme til utrykk framfor å gjenfortelle historiene.
«Brave hearts» er inspirert av Maya Angelou, Gloria Steinem,
Deeyah Khan, Alice Walker, Märta Tikkanen, Virginia Woolf,
Pema Chödrön…
«Brave hearts» er støttet av Komponistenes vederlagsfond, Tekstforfatterfondet, Fond for lyd og bilde og Fond for utøvende kunstnere.
Kristina Ringvold – lyd
Billetter kr. 200.- pluss avgift ved inngangen eller via Ticket Co, klikk på link her