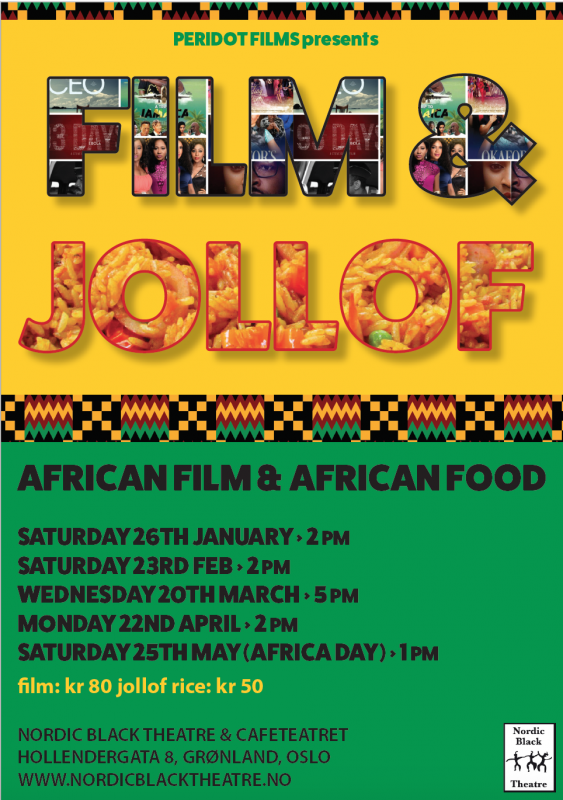 Film & Jollof presents a double bill for all those in Oslo this Easter.
and of course the most delicious Jollof Rice will be served!
14:00 – The Lost Cafe – the first Nigerian-Norwegian film that is filmed in both countries.
An uplifting story about a girl's decision to rise above dark family secrets, heartbreak and culture shock to live her dreams abroad.
The Lost Café has won several international prizes.
16:30 – 93 Days
93 Days is a 2016 Nigerian drama thriller film directed and co-produced by Steve Gukas.[2] It tells the story of the 2014 Ebola outbreak in Nigeria and its successful containment by health workers from a Lagos hospital. It stars Bimbo Akintola, Danny Glover and Bimbo Manuel
Doors open at 13:30
Entrance kr 80
Food kr 50

Tickets are available on the door
Once a month Peridot Films show new and award winning African films and serve up delicious Jollof Rice and other african dishes!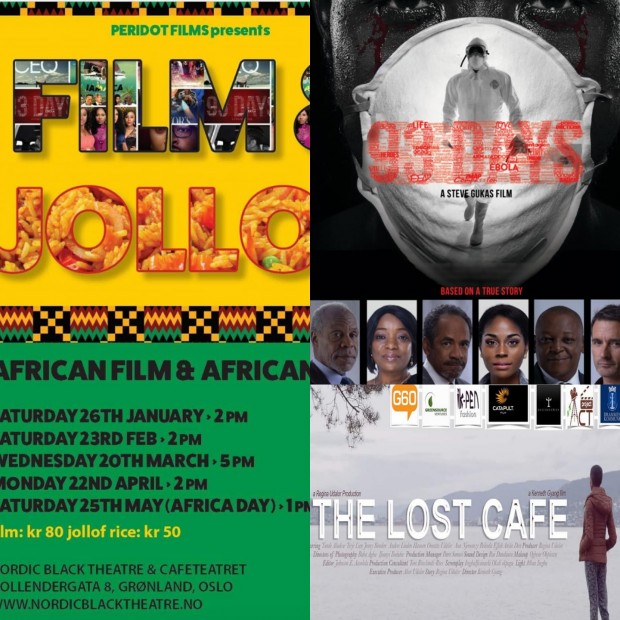 First session is on Saturday 26th January at 2pm
following dates are:
Saturday 23rd Feb – 2pm
Wednesday 20th March – 5pm
Monday 22nd April – 2pm
Saturday 25th May (Africa Day) 1pm
entrance to film: kr 80
food: kr 50