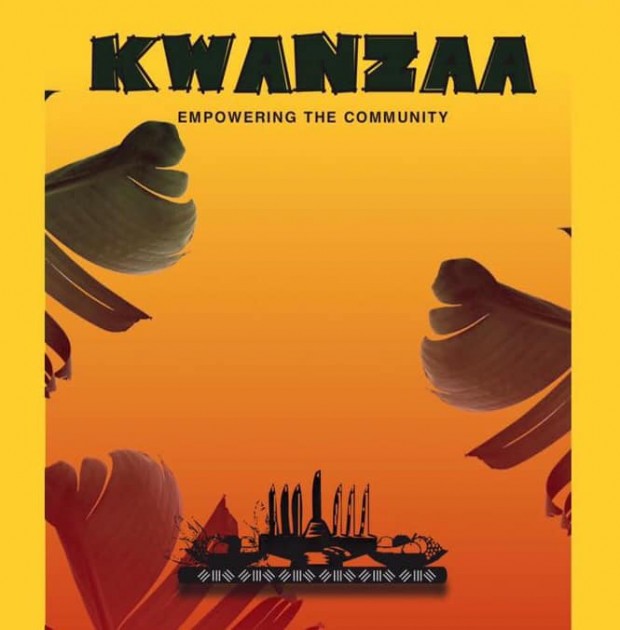 KWANZAA CELEBRATION 2019
IN DEDICATION TO THE AFRIKAN FAMILY
After last year´s successful Kwanzaa celebration, ARISE would like to invite to a Kwanzaa Celebration.
Date/time: Saturday 30th of November 2019 from 14:00pm
Venue: Nordic Black Theatre & Cafeteatret
KWANZAA is a Pan-Afrikan cultural celebration based on indigenous First Fruits/Harvest. The festivals observed since ancient times all over Afrika (known by different names across the regions of the continent – ex. "Odwira" among the Ashanti, "Eje" among the Yoruba, "Umkhosi" among amaZulu etc). It symbolizes thanksgiving for the crops, a moment to reflect
on the state of the community and an opportunity to make plans for the next season.
The name "Kwanzaa" (which means first fruits in kiSwahili) is a recent adaption, where Afrikan researchers introduced it as a celebration for all Afrikan peoples in the 60's.
Kwanzaa observed 26 December to 1 January and its foundation is expressed through seven principles, the "Nguzo Saba" (faith, self-determination, collective work and responsibility,
cooperative economics, purpose, creativity and faith).
As members of a diverse Afrikan community living in Norway we realize that we don't make enough effort to unify across national, religious, language and ethnic divisions. Kwanzaa
affords us an opportunity to unite, remind us what we must do to empower our community and motivates us to work towards a better future for Afrikans at home and abroad.
We in ARISE are therefore honoured to invite you to a Pan-Afrikan celebration. Note: This is a family friendly event.
We encourage all our guests to bring food and gifts to share with the community. Please note that it's not allowed to bring drinks into the place. Free drinks and fruits will be provided at the event by the organizers.
More information will be updated.
Concept: Bring and share
Dress code: Traditional and cultural Afrikan wear
Activities for kids: Face painting, storytelling, drawing and dancing.
Entertainment: To be announced
For more information contact us on facebook: Arise or email: arisetogether1@gmail.com
ARISE! Together We Rise!