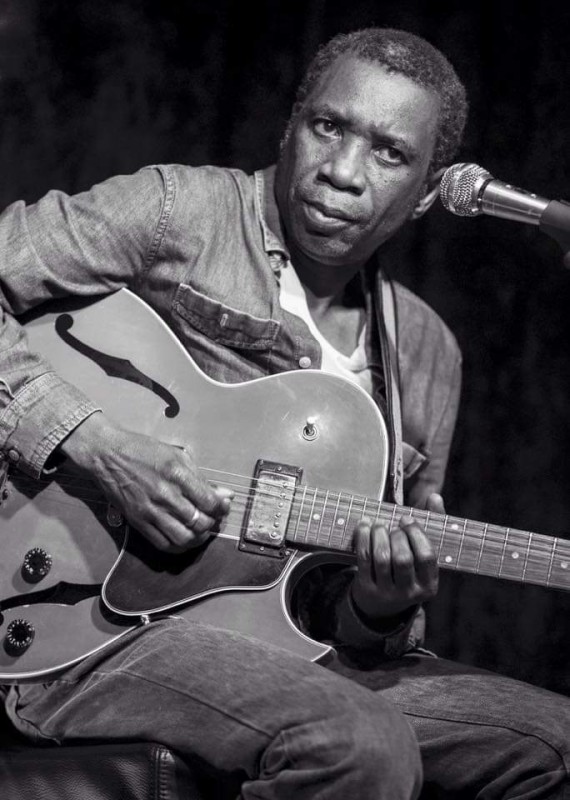 Fredag 19. juni, kl. 20:00, 100 kr
(Dørene åpner kl. 19:00)

The Sofanyama band is the creation of the Gambian guitarist Sankung Jobarteh. The band plays Gambian music with a twist of jazz and blues, infused with a mixture of musical genres from all over the world. Sankung Jobarteh started his band in Oslo in 1983, where he was based for 25 years. Since then he has been playing with various world celebrated musicians, including African music legends Cheikh lo and Toumani Diabate, which has given him great inspiration.
In 2006 Sankung decided to primarily focus on his Sofanyama band again. He has gathered some of the best musicians in Gambia and the Sofanyama band have since then created two remarkable albums.
Sankung Jobarteh – Gitar/Vokal
Corny Henry – Keys
Solo Diarra – Perc/Vokal
Adrian du Monceau – Bass/Vokal
Espen Flademo Wolmer – Trommer
SMITTEVERNSREGLER
Vi følger myndighetenes smittevernsregler og sørger for en trygg konsertopplevelse.
• Billetter kjøpes på TicketCo og selges ikke i døren.
• Vi tilbyr mat (pizza) og drikke.
• Du bestiller og får servert mat/drikke ved bordet ditt. Betaling kun med kort/Vipps.
• Dørene åpner kl. 19:00 (konsertstart kl. 20:00) og vi anbefaler at du kommer tidlig.
Vi gleder oss!