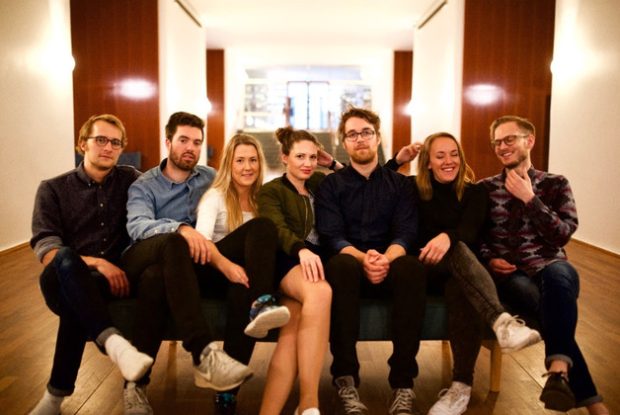 Søndag 20. mars kl. 20:00
Bárður Reinert Poulsen: bass, Kjetil Andre Mulelid: piano, Simon O. Albertsen: trommer, Martin Myhre Olsen: altsaksofon, Kaja Constance Rogers: fiolin, Isa Caroline Holmesland: bratsj, Kaja Fjellberg Pettersen: cello
Fotograf Eyðun Müller Thomsen
Wako er en fascinerende kvartett, like hjemme i et fritt improviserende landskap som i en romantisk skog av musikk, eller i en samtidsmusikalsk summende møteplass. Og Wako er – som vist på deres siste album «Live in Oslo» – på sitt mest fascinerende på en scene.
Wako with Oslo strings er minst like fascinerende. Plata «Modes for all eternity» er et kulturelt samarbeid mellom syv musikere, med bakgrunn fra jazzlinja på NTNU i Trondheim og det klassisk utøvende miljøet i Oslo. En jazzkvartett sammen med en stryketrio. Nå får vi høre dem på Kampenjazz.
Musikken deres skal bygge broer mellom jazz og klassisk musikk. Med samspill og improvisasjon i bunnen, henter de inspirasjon fra komponister som Messiaen og Stravinskij og moderne kammerjazzprosjekter som Christian Wallumrød Ensemble og Alpaca Ensemble. Musikken består av skrevne og improviserte partier der to ensembler utfyller hverandre i et nyskapende og interessant lydbilde.
Jazzdans med Messiaens fugler?