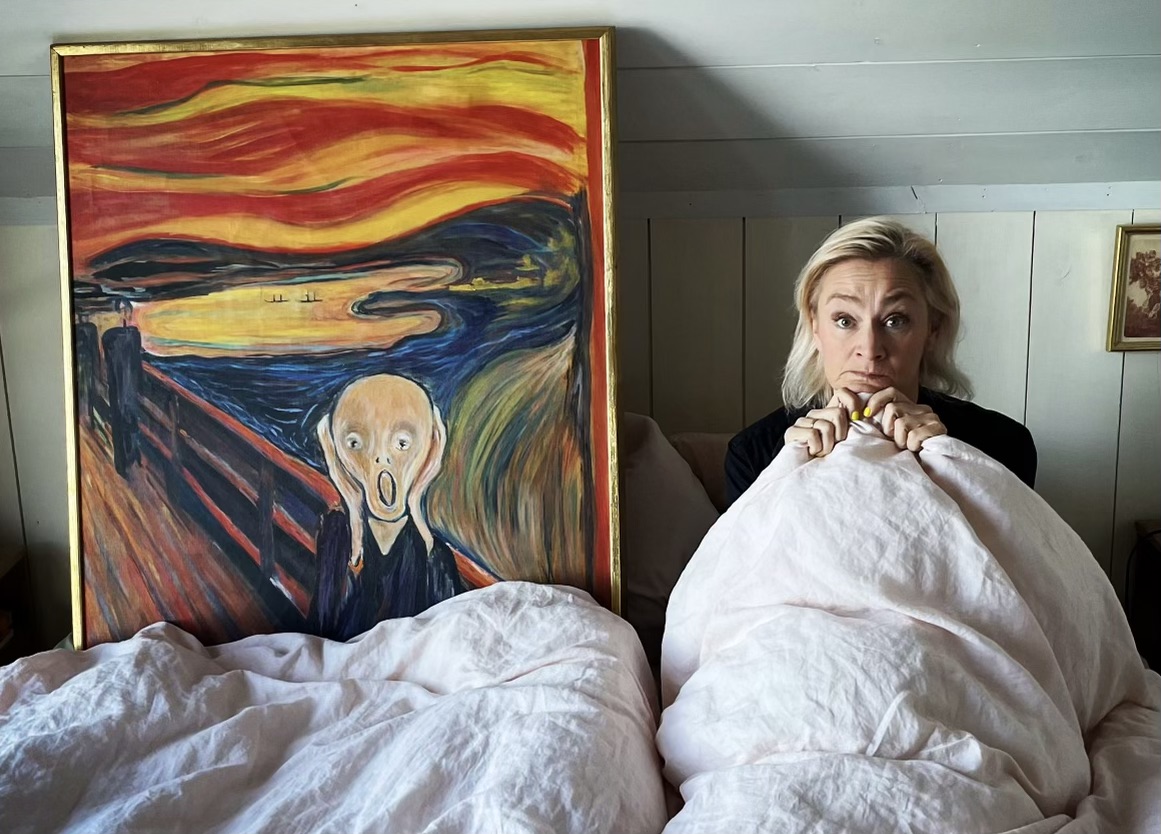 tirsdag 31. mai kl 19:00, 220 kr
Dørene åpner kl. 18:00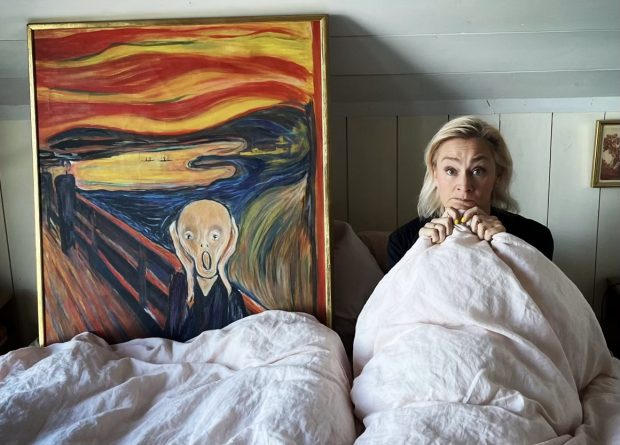 Tirsdag 31. mai kl. 19:00, 220 kr
Dørene åpner kl. 18:00, forestillingen starter presis kl. 19:00.
Cathrin Gram +/- MUNCH
Bli med på en helt spesiell kveld i kunsten, musikken og de knuste hjerters tegn. Du har nok, som de fleste av oss, et forhold til Edvard Munch sine bilder. Men artisten Cathrin Gram har et helt spesielt et! Reopplev noen av Munch sine sterkeste (og svakeste) bilder gjennom musikkartisten Cathrin Gram sitt skråblikk, akkopagnert av låter fra det sterke debuttalbumet «Silence and Alarm».
Med sin lune humor og suggererende popmelodier tar Cathrin deg denne kvelden på en forførende reise via flere av Munchs malerier. Hun deler raust av historiene rundt dem, og deler også betraktninger og betroelser fra sitt eget liv. Cathrin Grams låtlandskap er preget av dyp hengiven kjærlighet, tærende sjalusi og knuste hjerter! Og det er nettopp her skjæringspunktet mellom disse to kunstnerne ligger, da Edvard Munch jo var kongen av å formidle de samme følelsene.
Tilfeldigvis fikk Gram denne kunstmaleren inn med morsmelken. For i Norge var det svært vanlig for hobbymalere på 60 og 70-tallet å kopiere Munch. Cathrins farmor var blandt de beste. Faktisk var hun så god til å lage nøyaktige replikaer, at når NRK trengte Munchmalerier til sine produksjoner, var Irene Gram fast leverandør. Dermed vokste Cathrin opp med uendelige av Munchs motiver på alle husets vegger. Ikke rart hun har blitt som hun har blitt…
Denne kvelden kommer du garantert til å lære mer om legenden Munch, mens du humrer over livets mysterier, og samtidig får du nyte Cathrin Grams melodiøse og poetiske musikk.
Ikke gå glipp av denne opplevelsen! ONE NIGHT ONLY på idylliske Cafeteateret på Grønland. Varmt velkommen til«Cathrin Gram +/- MUNCH»!