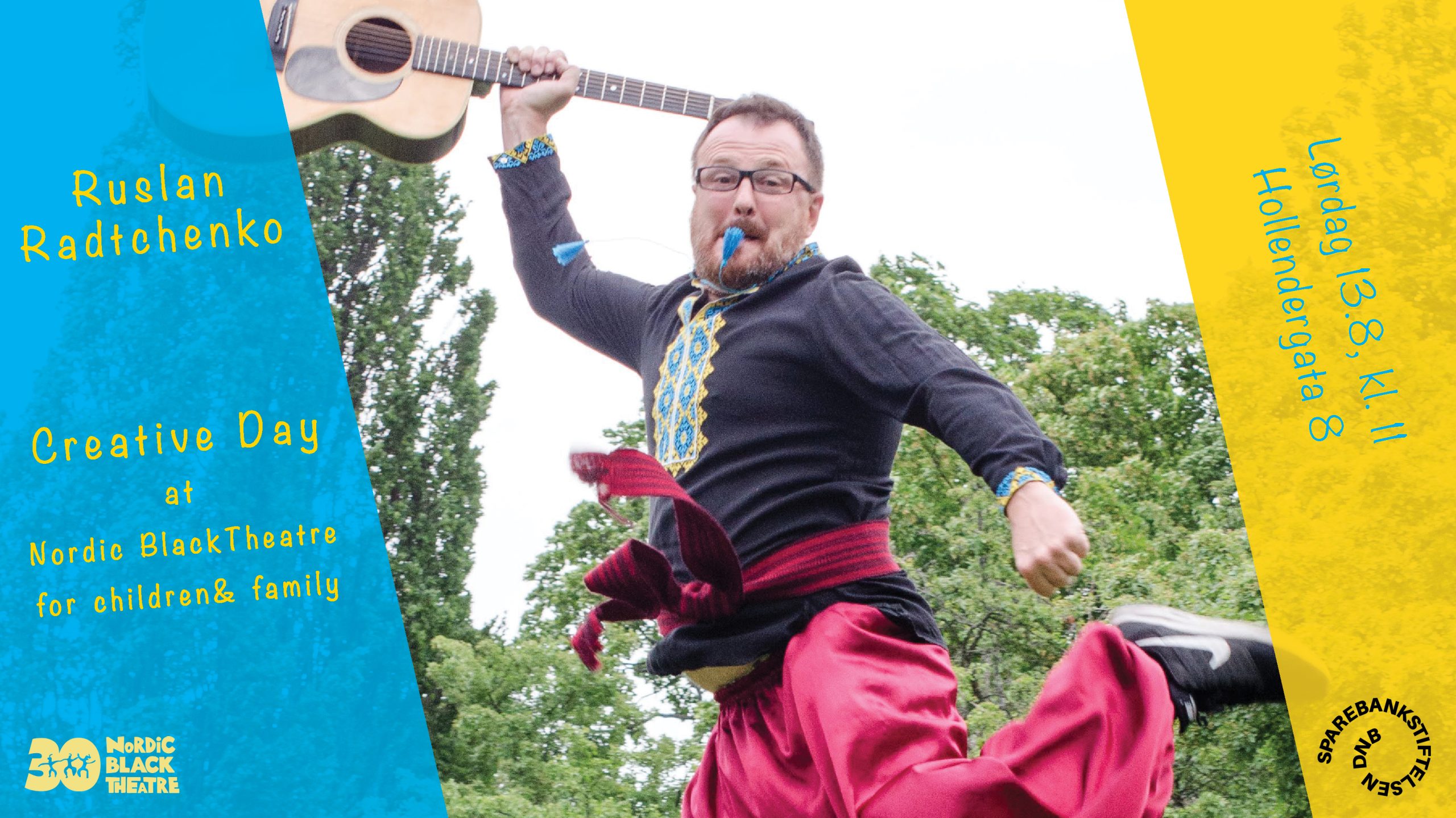 lørdag 13. august kl 11:00, Free entrance – one hour concert
Dørene åpner kl. 10:30
Ruslan Radtchenko – ukrainer født 1968 og oppvokst i Kyiv. Har flyttet til Sverige i 1991 og videre til Norge i 2004. Spiller gitar og synger på flere språk kjente og ukjente sanger alene eller med andre. Denne gang presenterer han et program bestående av kjente og mindre kjente sanger fra Ukraina. Underholdning du aldri glemmer!
For mere info besøk www.ruslan.no og folkesanger, egne og andres, nye som gamle, kjente og ukjente, alene eller med band. Sanger er på ukrainsk, russisk, norsk, svensk eller engelsk.
ABOUT THE PROJECT
This project is an expression of solidarity with the Ukrainian people. Our aim is to bring the moment of joy, play and creativity and be together at this vulnerable time.
Come and enjoy some family time at Nordic Black Theatre, where some exciting activities await you and your little ones. It's important to know how we can instill in our children the concept of solidarity. Kids can go on a musical and dance adventure with Ruslan.
We will have ice cream, boller, saltstenger, brus, tea and coffee for sale.
The event is supported by Sparebankstiftelsen DNB.