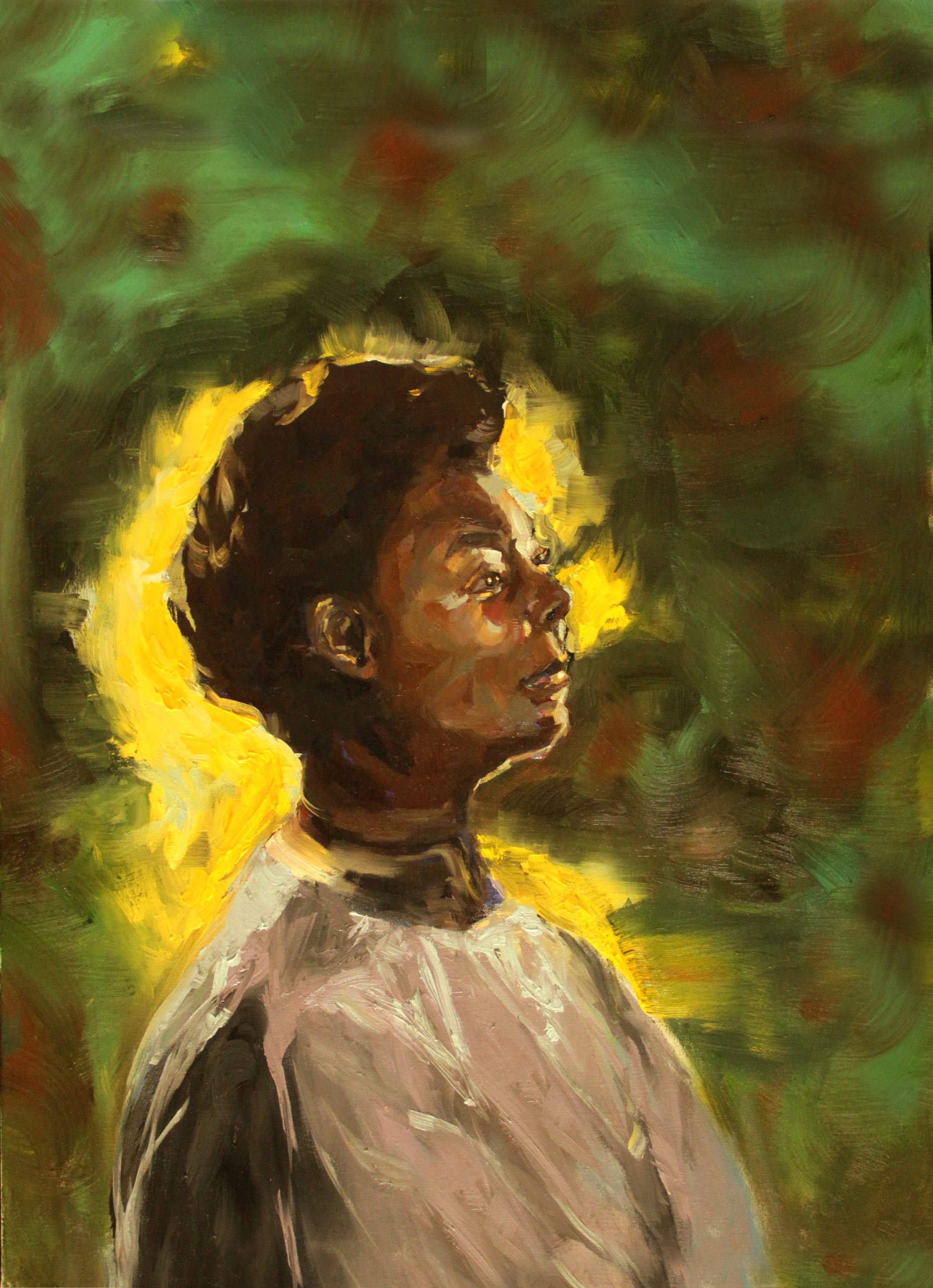 2.–12. november, 200 kr/ 150 kr (student/honnør). – kl. 19:30 (not playing Sunday 6th of November).
Ruth Reese – Give me A Crown
Nordic Black Theatre presenterer Give me A Crown en teaterforestilling om sangerinnen og menneskerettighetsforkjemperen, den legendariske, Ruth Reese.
Forestillingen er en del av programmet til Oslo World festivalen 31. oktober – 6. november.
osloworld.no
Forestillingen er også en del av Nordic Black Theatres 30 års jubileumsfeiring og vil vises på Operaen 7. desember 2022. Følg med for billetter på operaen.no.
Skrevet av Michelle A. Tisdel
Regi: Cliff A. Moustache
On stage:
Nosizwe as Ruth Reese
Mariama Ndure as Amaya
Jason Nemor Harden as Mo
Kristiane Nerdrum Bøgwald as Karen
Musicians:
Omberline Charles
Trina Coleman
Kevin Vadsten
Xander Crook
Ibou Cissokho
Painting: Sahar Seyedian

(English)
Nordic Black Theater presents «Give me A Crown» a theater performance based on the life of the legendary singer and human rights activist, Ruth Reese.
The production is part of the Oslo World festival 31st of October – 6th of November.
osloworld.no
The production is also part of Nordic Black Theatres 30 years anniversary celebration and will be shown on The Norwegian National Opera & Ballet 7th of December. Tickets will be released later on operaen.no.
Written by Michelle Tisdel.
Director: Cliff A. Moustache
Nosizwe Baqwa as Ruth Reese
Mariama Astrid Ndure as Amaya
Painting: Sahar Seyedian