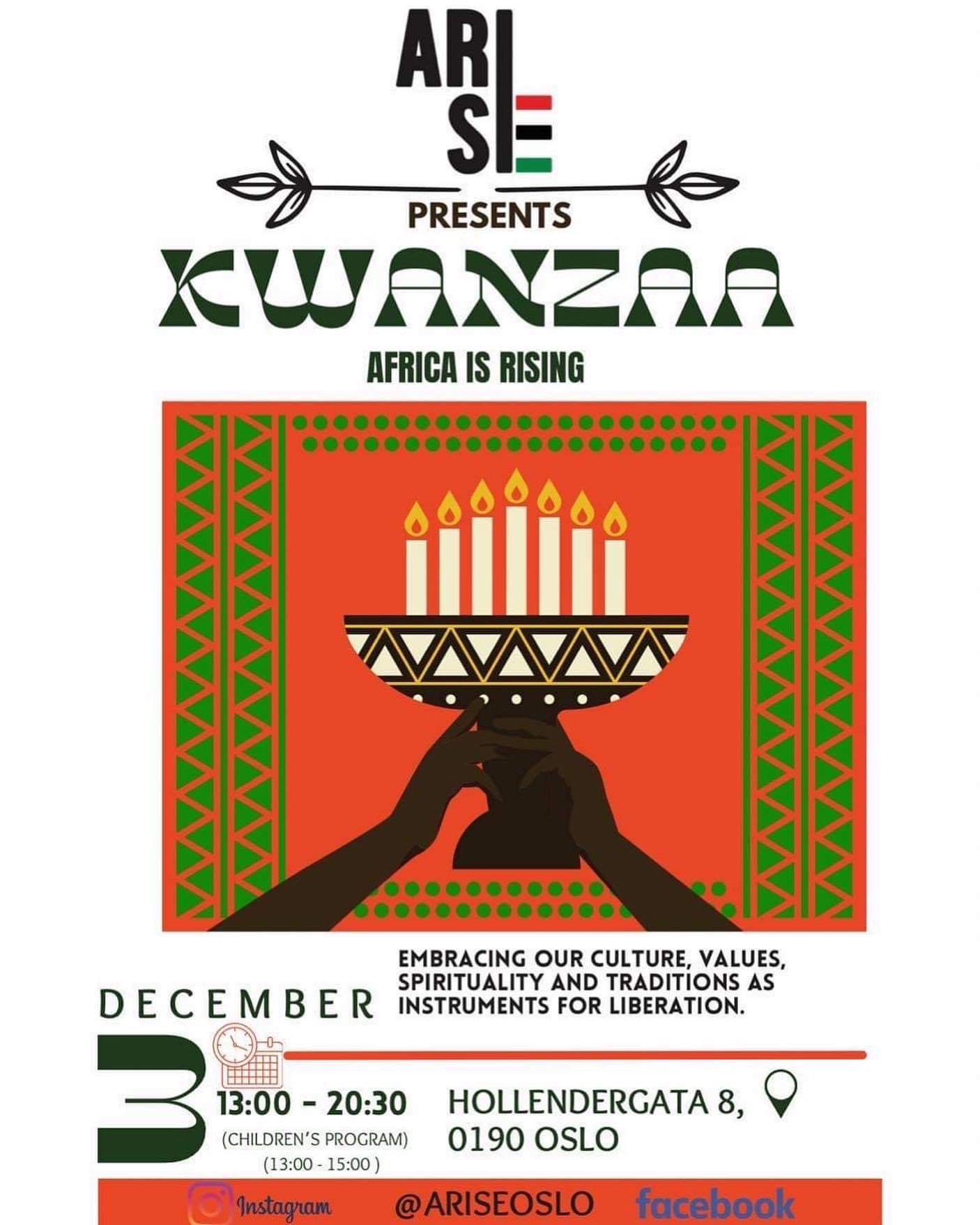 lørdag 3. desember kl 13:00 og 16:00
ARISE PRESENTS: KWANZAA CELEBRATION 2022 – AFRIKA IS RISING- Embracing our culture, values, spirituality and traditions as instruments for liberation.
We hope that you can join us in this celebration.
As members of a diverse Afrikan community living in Norway we realize that we don't make enough effort to unify across national, religious, language and ethnic divisions. Kwanzaa affords us an opportunity to unite, remind us what we must do to empower our community and motivates us to work towards a better future for Afrikans at home and abroad.
This is a family friendly event and EVERYONE is welcome.
We encourage all our guests to bring a special dish from their country to share with the community. We in ARISE will also offer some food. Please note that it's not allowed to bring drinks into the venue.
Date/time: Saturday 3rd of December from 1:00pm (childrens program).
Main program starts at 16.00pm.
Venue: Nordic Black Theatre & Cafeteatret
Concept: Bring and share
Dress code: Traditional and cultural Afrikan wear
Activities for kids from 1 pm: Face painting, storytelling, drawing, dancing, dressing up etc. Please reach out to us if you are bringing your kids so we send you the plan and program directly.
Entertainment: To be announced soon.
For more information contact us on facebook and instagram @ariseoslo or email: arisetogether1@gmail.com