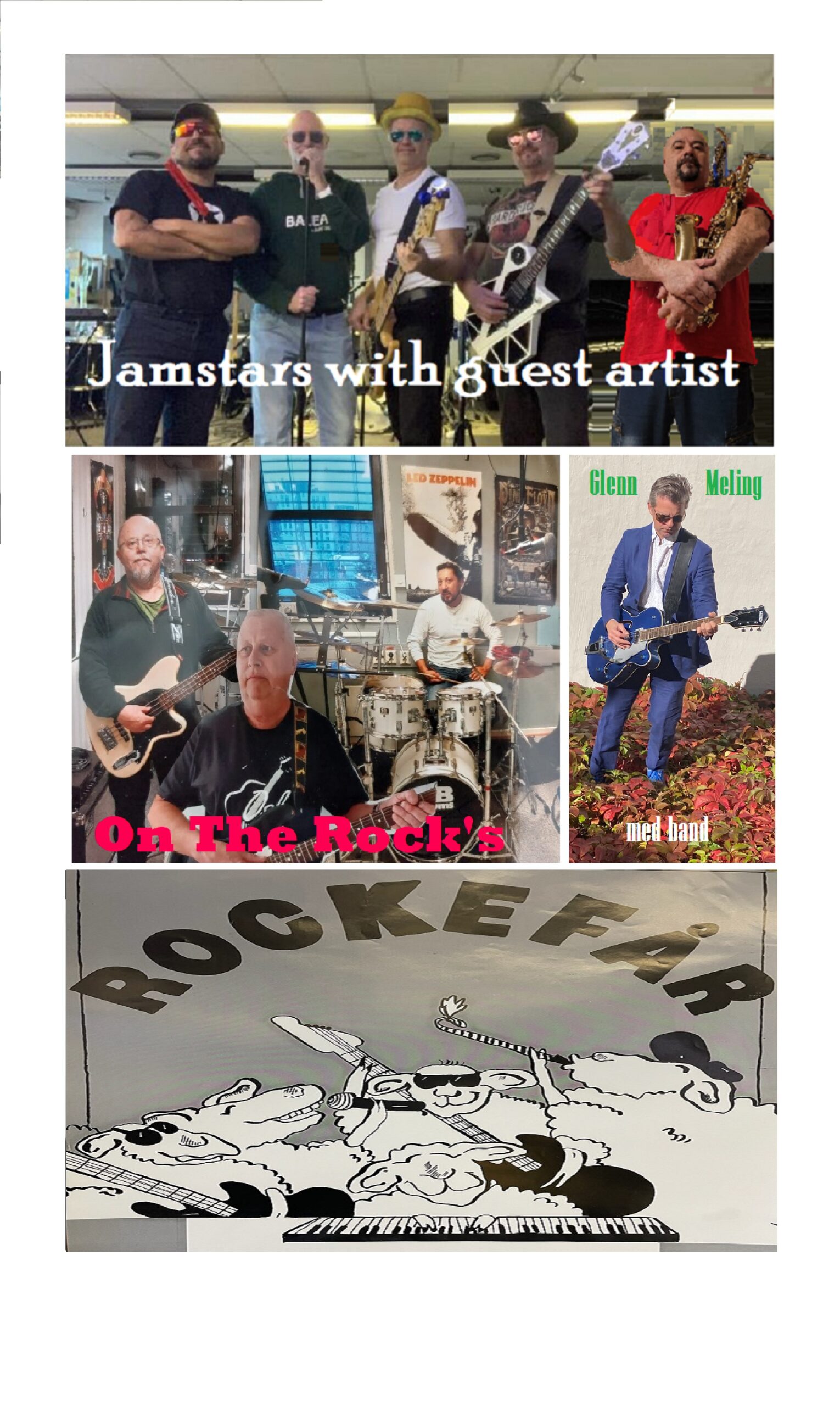 onsdag 3. mai kl 19:00, 200 kr
Dørene åpner kl. 18:00
Etter en vellykket konsert 23. Februar kommer Ruslan Radtchenko og bandet «The Jamstars International» tilbake med ny vokalist Jan Arne Fjørtoft i spissen. Det er tre andre band som ønsker å være med på scene denne onsdag kveld. Programmet ved navnet » 4 Band Slam – No Jam» startes av Ola Melling med bandet, videre følger bandet «On the Rocks» og » Rockefår» etterpå. The Jamstars International skal avslutte kvelden med nye covers og noen egne låter. Ta med venner og bekjente og kos dere masse til levende musikk fra 4 forskjellige band under samme kveld.

Vel Møtt!