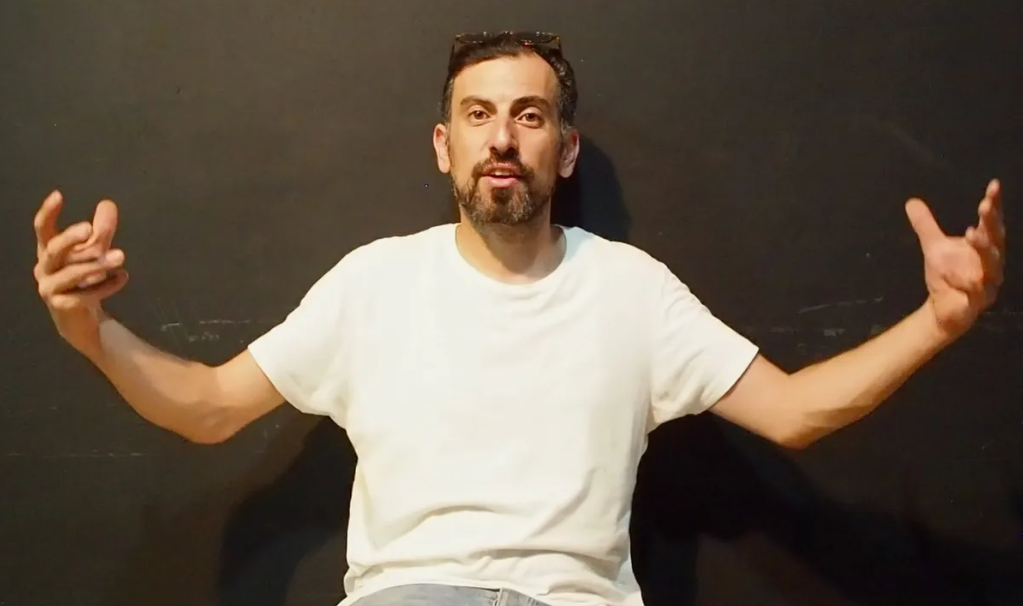 lørdag 19. august kl 13:00, Gratis
OBS! Spilles ute i Botsparken på Grønland, et steinkast unna teatret.
Play in the park with Ahmed Tobasi
Kids, just like adults, often get frustrated or have the feeling of wanting to break free. They become full of pent-up energy and need a release.
Physical movement is the perfect way for them to release tension and express themselves in a healthy way.
Being outdoors creates a sense of freedom and games can encourage children to let go and enjoy themselves.
We encourage parents to join the workshop and play along with the kids .
Foto: Vibeke Harper
LILLE BOTSEN
Velkommen til sommersesongen med Lille Botsen på Grønland!
12. juni – 15. september, Botsparken på Grønland.
Endelig er Lille Botsen tilbake! Hver lørdag og søndag kl. 13 presenterer vi musikk, teater, sirkus og annen gratis underholdning for barn og unge i Botsparken tett på fengselsmuren, midt på Grønland. Vi startet dette utendørskonseptet under korona med stor suksess og har siden gjennomført arrangementer for barn og unge hver vår-og sommersesong.
Om Slipp Botsen Fri prosjektet
Vi ønsker å ta i bruk det gamle fengselet Botsen og skape et kulturhus, en kulturmuskel på Grønland. Botsen har et unikt potensiale med sin store bygningsmasse, parkanlegg og mur.
Lille Botsen er et samarbeid mellom Nordic Black Theatre og Slipp Botsen Fri.Prosjektet er støttet av Oslo Kommune – Bomiljøtilskudd og Bylivstilskudd, og Sparebankstiftelsen.