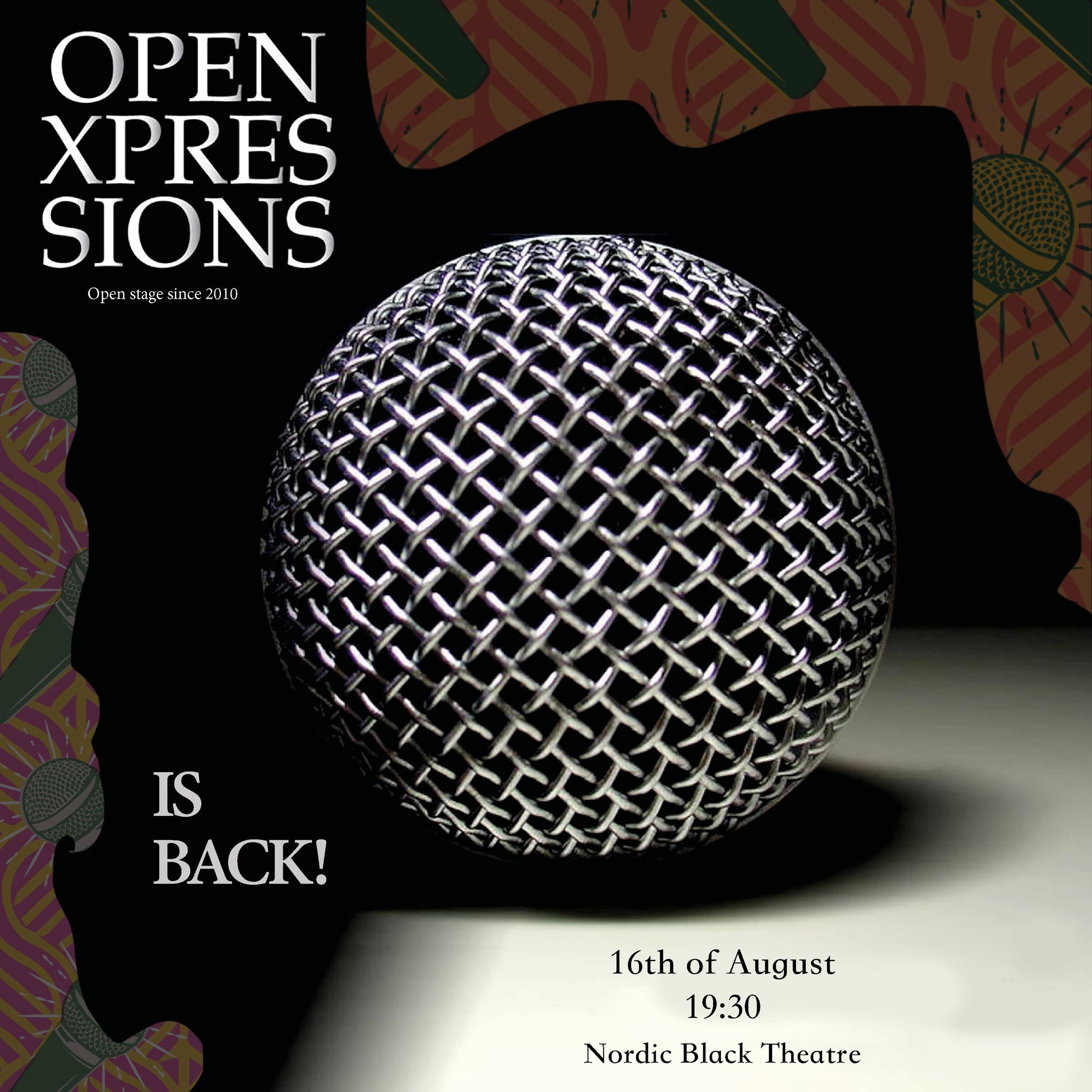 onsdag 16. august kl 19:00, Gratis
Dørene åpner kl. 18:30
Påmelding for open stage kl. 19:00
Showcase kl. 19:30
Etter showcasen åpnes scenen for alle.
Showcace:
Marwin
Ahmed Tobasi
Welcome back to one of the most positive, dynamic and inclusive open stages in Oslo since 2010!
Musicians * Dancers * Actors * Poets * Singers * Comedians /// All xpressions are welcome! Your hosts for the evening are Dominic Reuben, and Sheldon Blackman.
Doors open 6.30pm
Sign-up for open stage from 7pm
Showcase begins kl. 19:30 / 7.30pm /// after showcase the stage is OPEN.
We hope you will join us for this very exciting evening!