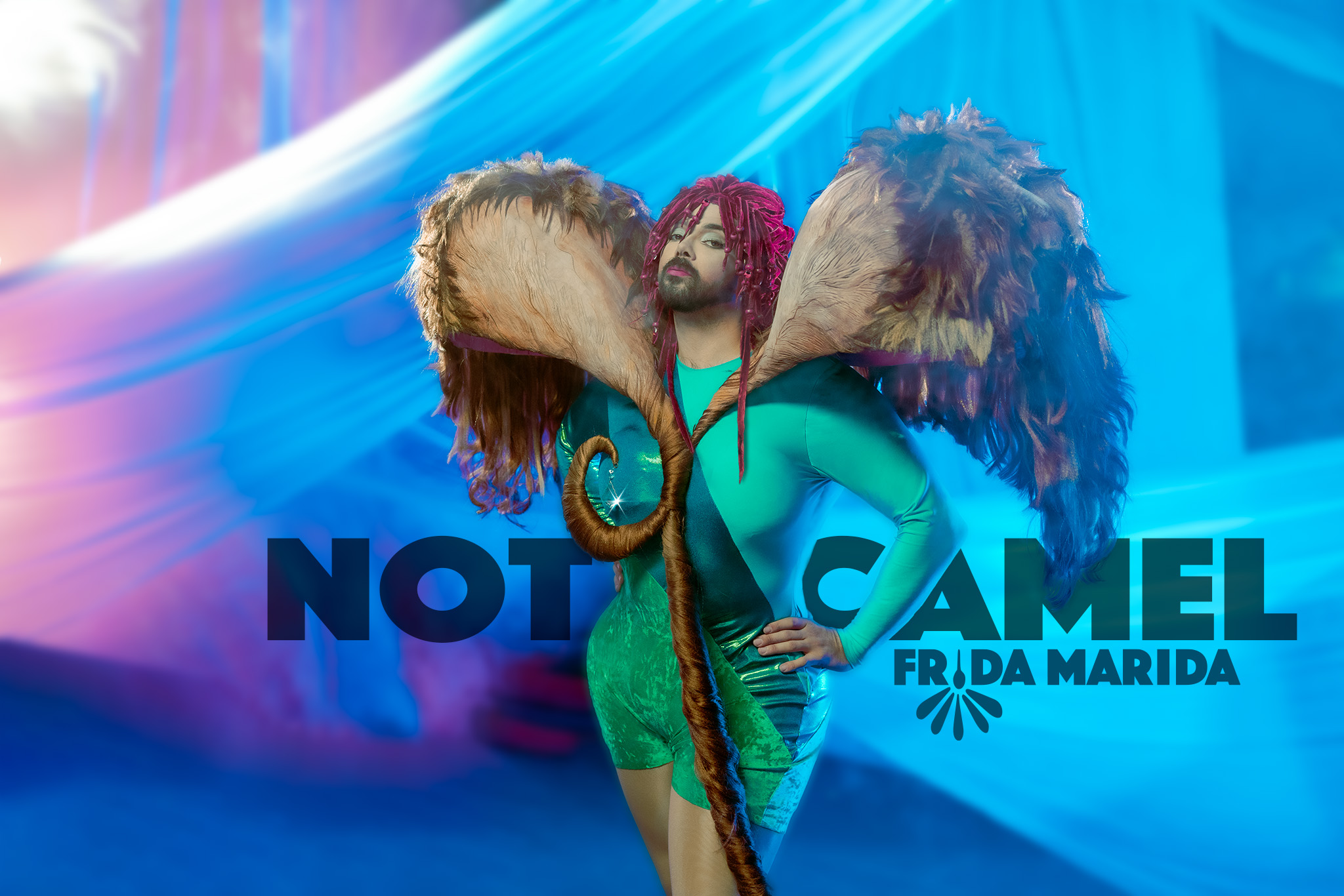 lørdag 21. oktober kl 21:00, Gratis
Dørene åpner kl. 20:00
This event is one of the ReLOVution show that consist of revolution songs from around the world.
We speak about the decisions behind each song and sing them along with discussing the importance of activism through art and entertainment
The NOT A CAMEL performance, discussion and music video premiere.
This project is funded by Kultuedirecktoratet.
NOT CAMEL credits:
Song, Lyrics and Music: Hani Assaf
Co-writer: Rana Issa
Music producer and guitar: Jhon Paul Jalwan
Recording Artist: Dag Henning
Mix and Mastering: Waveroots music
Music consultant: Ahmad Alak
Percussion: Nader Morcos
Violins: Mario Rahi, Tony Khalifé, Naji Azar, Fred Nasr
Buzuk: Tamini Oar
Co-stars:
Tanja Mckenzie
Elektra Puzz
Vera Brå
Tazad
Markus Christensen
Music Video:
Director: Simon Matthew Valentine
DOP: Adrian Axel
Production manager: Nader Turkmani
Production coordinator: Elisar Sayegh
AD: Gabriel Bagnaschi
Focus Puller: Håkon Instefjord
Assistant art director: Maher madkouk
Editing: Paweł Głowacki
Costume: Sofia Sotolongo, Amina Svensson katheeb
Photo: Gaurav Madan
Thanks
Tine Semb – Karmaklubb*, Alex Benjamin Jørgensen, Nawar Alnaddaf, Joseph Mardelli, Olav Næve, Øyvind Lundberg Nilsen, Kris Strak, Jamal Mansour, Frank Sinatra, Frode Mortensen