SØNDAG 10. NOVEMBER KL. 20:00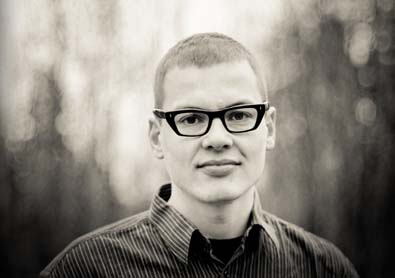 Søndag 10. november – Plateslipp: Bergljot
En ung og annerledes pianotrio. Adrian Fiskum Myhr på bass, Tore Sandbakken på trommer og tsjekkiske Vojtech Prochazka på keyboards. Deres første plate ble utgitt i 2010 under bandnavnet Vojtech Prochazka Trio, «Amoeba's Dance», en tittel som framstår som en god metafor for deres musikk. Minimalistiske lydlandskap som langsomt utvikler seg. Små protuberanser som etter hvert fylles ut med hele kroppen. En musikk som framstår med klare referanser til den minimalistiske samtidstradisjonen etter John Cage.
Lavmælt, meditativt. Men trioen kan også spille høyt og energisk, men alltid med en dynamisk utvikling, som en … amøbes dans! Musikk for musikalske amøber!
Nå slippes plate nr. to: «Solen avløser regnet som avløser solen».
Vojtech Prochazka: piano, orgel, synth, effekter, Adrian Myhr: el-bass, Tore Sandbakken: trimmer, perkusjon
BERGLJOT (NO/CZ)
Vojtech Prochazka – piano, organ, synths, electronics
Adrian Myhr – electric bass
Tore Sandbakken – drums, percussions
Bergljot experiments with a strict and minimalist approach of very slow development with special focus on richness of sound, reminiscent of The Necks, sunn o))), Concern or Barn Owl. They are using a toy synth, various electric organs, field recordings and found sounds as well as Max/ppooll in their music. The trio plays energetic and loud, but always with clear ideas.
The band has received great reviews and has played on festivals such as Jazz Fest Brno, Natt Jazz Bergen, Koktebel Jazz Festival and Jazzinec Trutnov as well as venues in France, Sweden, Poland, Ukraine, Austria Germany, Slovakia, Norway and Czech Republic.
«The piano sounds like harp, toy, marimba, machine …. the spirit of John Cage was definitely somewhere near the place. The trio engages in dialogue that is beyond any genre of music, beyond most traditional views on what is called music actually.» – (Free) Jazz Alchemist Blog.