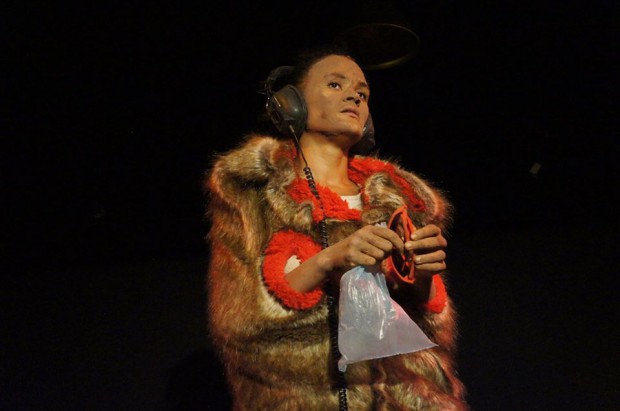 I ENVY THE KANGAROOS
av Trenza Negra arte
Regi og utøver: Maritea Dæhlin
En soloforestilling full av emosjoner, bilder, ritualer, anekdoter, sanger, objekter og humor, som bringer oss til ytergrensen av vår egen ensomhet.
Spilles på Nordic Black Theatre / Cafeteatret 3. Oktober kl. 18.00
Pris: 100kr
www.mariteadaehlin.com
www.trenzanegra.com
Fb: Trenza Negra arte
TEAMET:
MARITEA DÆHLIN – Konsept, regi, tekst og utøver.
URSULA LASCURAIN HOLGUIN Ursula LH – Kostyme og rekvisitter.
Juan Sebastian Mariscal/MONTE ROJO Juan Sebastián – Outside eye.
SOH TOKUNAGA y La Fuereña Mauro Adán and Gaston Puente) – Kreative assistenter.