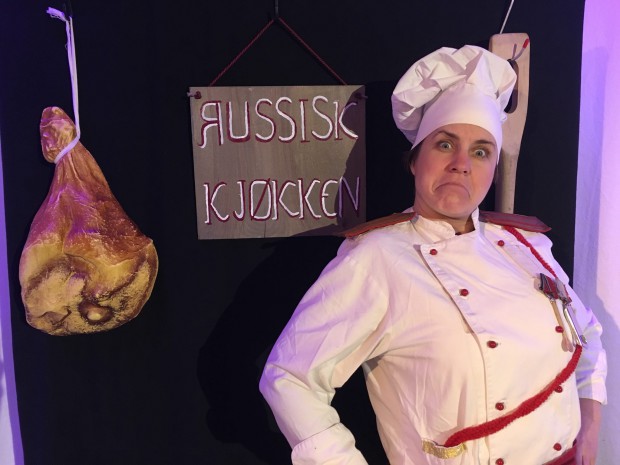 For tredje og siste gang (denne sesong ihvertfall) kommer Kokkeklovnene til Barnas søndag !
søndag 2. april kl. 14:00 – forestillng og kurs for hele familien!
gratis inngang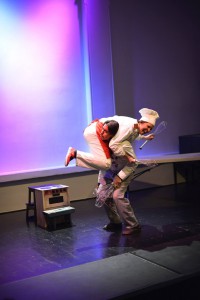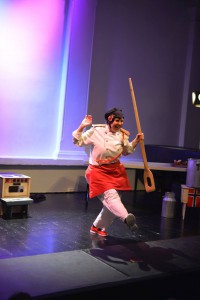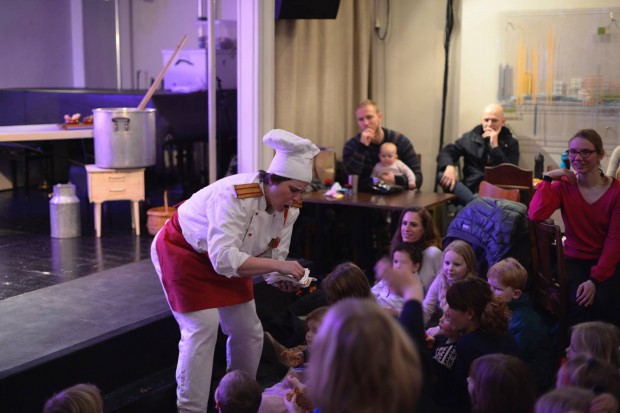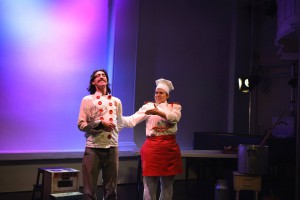 Kokkeklovnene er en humoristisk nysirkus forestilling for barn og unge full av rykende sjongleringstriks fra kjøkkenet med rødbetter, sleiver og visper!
Den russiske kokka Nista Kommunista liker disciplin. Med sitt omreisende kjøkken reiser hun rundt med den spanske lærlingen. Han er ikke helt enig i at russisk rødbettsuppe er verdensmat og sjarmerer publikum med spanske oppskrifter.
Uenigheten om det er Russland eller Spania som har bedre mat gir rom for mange morsomme øyeblikk mellom to ulike kokkekarakterer.
En varm historie om kampen mellom to personligheter og to kokkers iherdige kamp om hvem som lager den beste retten. Kan løsningen være å blande tradisjoner og lage verdensmat? Kom å se selv!
Det du får servert viker unna oppskriften!
Sjongleringskurs: Etter forestillingen kan publikum prøve seg på små og store triks med sjongleringsballer.
Kokkeklovene kommer tilbake på søndag 2. april!
Målgruppe: Hele familien fra 4 år
Skuespillere: Darina Cizkova og Diego Belda
Scenografi: Eliana Vero
Kostyme: Lubos Virgler
Produsert av Teater Okolo