Teater Exit invites you to their performance «Improvisations on Anton Chekhov – The Cherry Orchard» on Wednesday, 29th May from 20:00.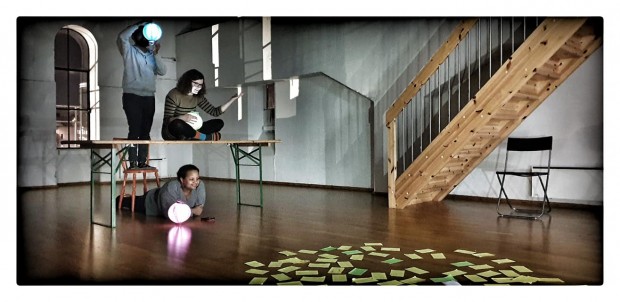 Work in progress.
After the performance, the viewers are invited for a discussion with the actors on the work.
Charge : Gratis
Theater Exit is a theater group for people from multicultural background, between 18-77 years, who share a desire to work with theater. Together the group explores text, movement, voice, rhythm and music. Varied acting techniques are presented and tested.
http://www.osloteatersenter.no/about1-c23db
Cast :
Zenja Krilic
Lotta Jacobsen Buckle
Katherine Key
Jade Quarrell
Ellen Omdal Milsom
Eleni Riga-Johansen
Catriona Shine
Anantha Padmanaban
Director :
Renata Aleksejunaite Christensen