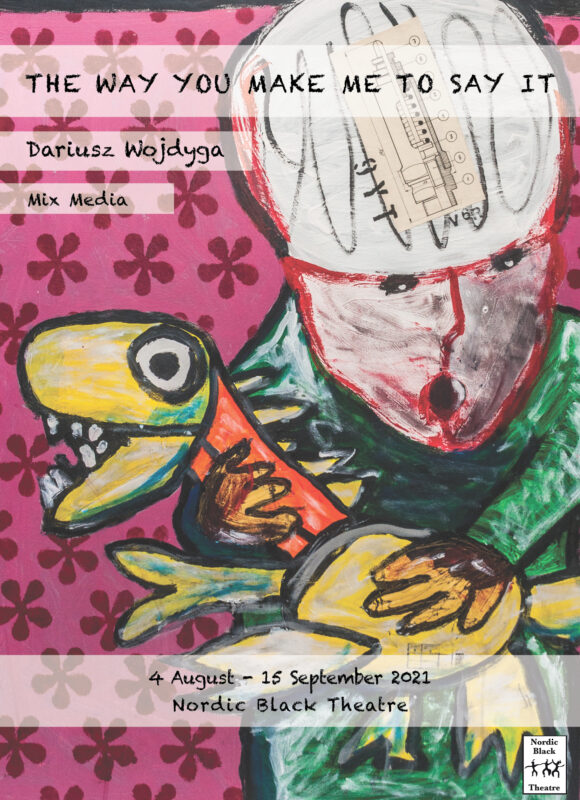 Utstilling 4. august – 15. september (gratis).
Åpning med Artist Talk 4. august kl. 19:00, mer info se Facebook-event.
Avtal tid med oss for å se utstillingen og for å komme på åpningen 4. august kl. 19:00. Kontakt: sarah@nordicblacktheatre.no / 46364019.
THE WAY YOU MAKE ME TO SAY IT
Dariusz Wojdyga
All the practices by which the subject is defined and transformed are accompanied by the formation of certain types of knowledge, and in the West, for a variety or reasons, knowledge tends to be organized around forms and norms that are more or less scientific. There is also another reason, maybe more fundamental and more specific to our societies. I mean the fact that one of the main moral obligations for any subject is to know oneself, to tell the truth about oneself, and to constitute oneself as an object of knowledge both for other people and for oneself.
M. Foucault, Subjectivity and Truth, (w:) idem, The Politics of Truth, red. S. Lot- ringer, Semiotext(e), Los Angeles 2007, s. 151.
The truth about the world is just an imaginary story of mankind. If it was the horses who wrote the history of the world, everything would be completely different. Being aware of this is – on an individual level – an essential element in the development of the personality and identity. As an adult, it is your responsibility for how you shape this story, because you are my role model, and as a child, I know the world the way you show it to me and I will tell the story of my life the way you make me to say it.
Dariusz Wojdyga (b. 1975) works with sculpture, installation, performance, paintings, sound, musik and photography. He is studying at the Oslo National Academy of the Arts, BA at Metal- and Jewellery Arts departament. He comes from Poland. Living in Oslo from year 2005. Works in studio at Fornebu in Bærum. His works were exhibited in between in Intercultural Museum in Oslo, Kunsthall Oslo, Galleri Format, Bærum Kunsthal, RAM Galleri.
Exhibition Curator: Sarah Rezayat