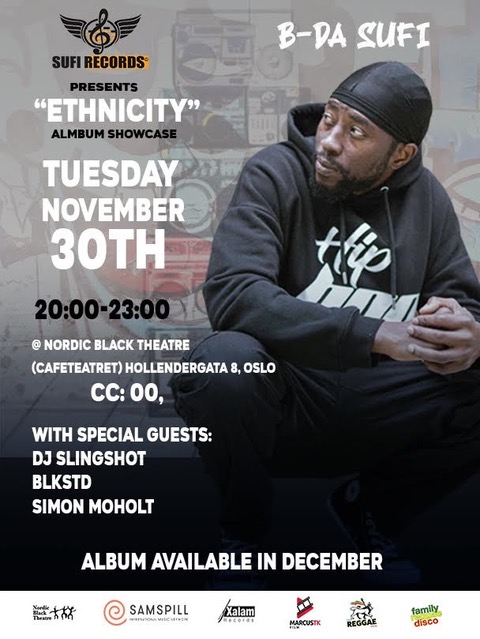 Tirsdag 30. november kl. 20:00, gratis, men husk å hente ut fribillett.
B-Da Sufi sitt album Ethnicity slippes i desember og her får du en smakebit og flere gjesteartister: DJ Slingshot, BLKSTD og Simon Moholt.

Ethnicity er resultatet av to års hardt arbeid, og reising mellom Senegal, Gambia og Oslo – to verdener som møter hverandre i albumets lydlandskap. Derfor er det en glede å endelig kunne invitere dere alle til den offisielle avdukingen av albumet.

Albumet slippes digitalt i desember.

Velkommen!