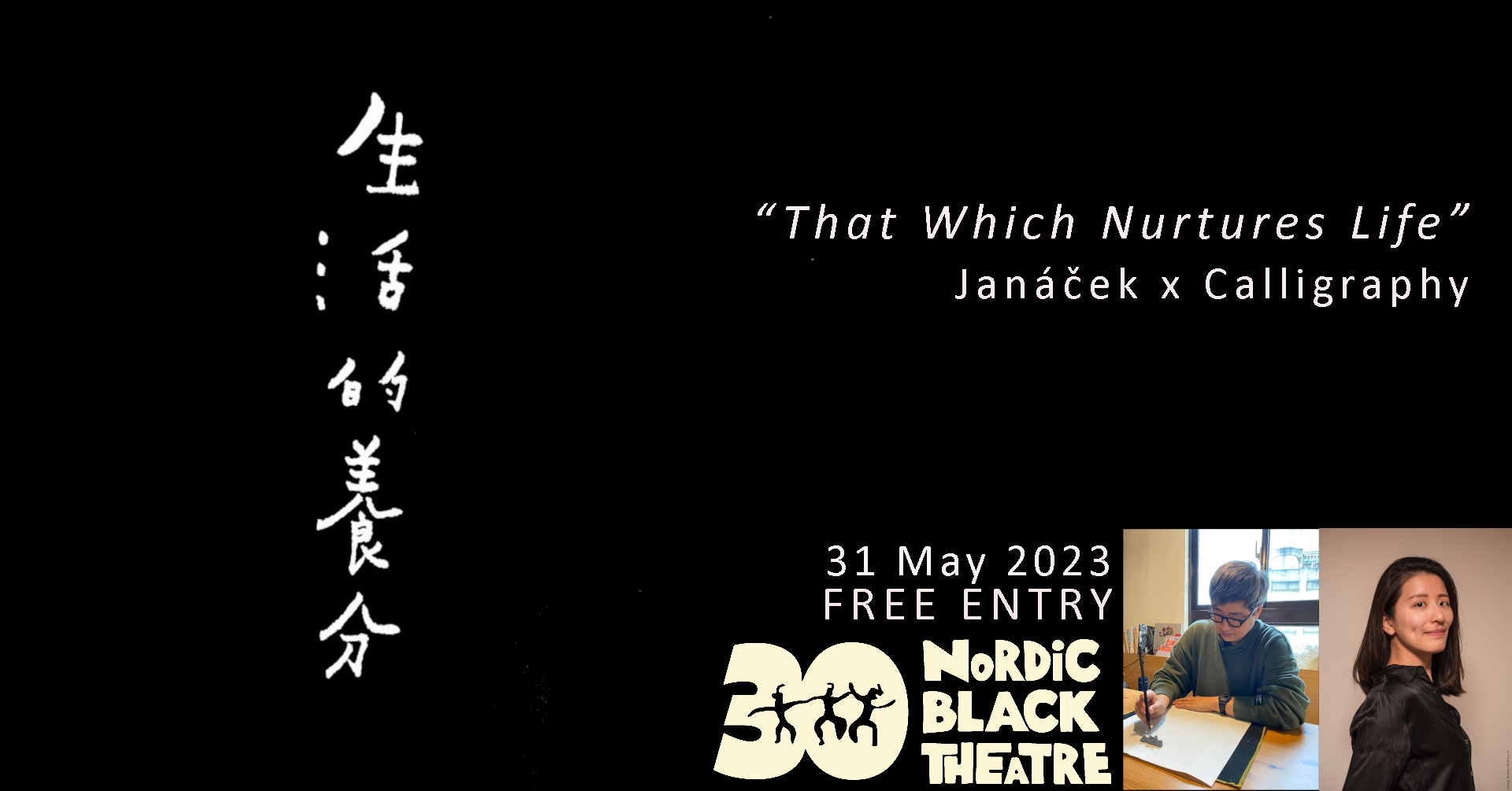 onsdag 31. mai kl 19:30, Gratis
Dørene åpner kl. 18:30
Olga Yun-Han Hung, Pianist, writer and producer
Leoš Janáček, Composer
Ching-Chwang Ho, Calligrapher and poet
Scott Writer, English translator

我們每個⼈都有著⾃⼰的故事。我們活著是為了⽣活,透過⽣活我們獲得⼀些養份,⽽這些 養份滋養我們的⼼靈和成長。

We all have our stories.

We live our lives to get nutrition, which nurses our spirits to grow, so we can keep alive. Art is the result of the life processor- the artist. The composer tells stories through their composition, musician interprets them through their performance.

This is a concert presented by pianist Olga Yun-Han Hung, and calligrapher Ching Chwang Ho. In the concert, they combine the piano work by Czech composer Leoš Janáček (1854-1928) "On the Overgrown Path I" (1911), and the poems by Ching Chwang Ho which wrote based on Olga's personal feelings towards the music. Janáček's music has a specious similarity with poetry, short but compound. And Ching-Chwang's poem has an exquisite way that gives people a different angle to think about life. Olga wants to take her audience on a journey shared by Janáček, Ho, and herself.

Olga Yun-Han Hung
Olga Yun-Han Hung is a classical pianist based in Oslo, Norway. Hung was born in 1988, in Taipei Taiwan. She moved to Norway in 2017, studied for her master's degree in music performance at the Norwegian Academy of Music with Håvard Gimse and Einar Henning Smebye, and at the same time studied the Fortepiano with Liv Glaser.

As a freelance musician, Hung has built up a wild range of repertoire from baroque to contemporary. In the recent year, she started to combine different art forms into her music performance in order to present her music and express herself in a new way.
Ching-Chwang Ho
Taiwanese calligrapher and poet Ching-Chwang Ho was born in Kaohsiung City, Taiwan in 1976.

Inspired by the distinguished contemporary calligrapher Yang-Tze Tong and the philosopher Ping-Ming Hsiung, Ho started to compose calligraphy combine with literature in 2002, while she was studying at the Tainan National University of the Arts. Just like the traditional Chinese literati would do. However, Ho's approach to calligraphy and poetry is different. With a modern tone of voice, paired with a nonchalant style of ink brush writing, it was pathbreaking at the time.

Ho has been awarded several important literary prizes in Taiwan. Includes the Times Literature Newcomer Award (2011), the National Art Association's International Cultural Exchange Exhibition Award (2010), the Liang Shiqiu Literature Award (2006), and the Literary Creation Award of the Ministry of Education (2006).