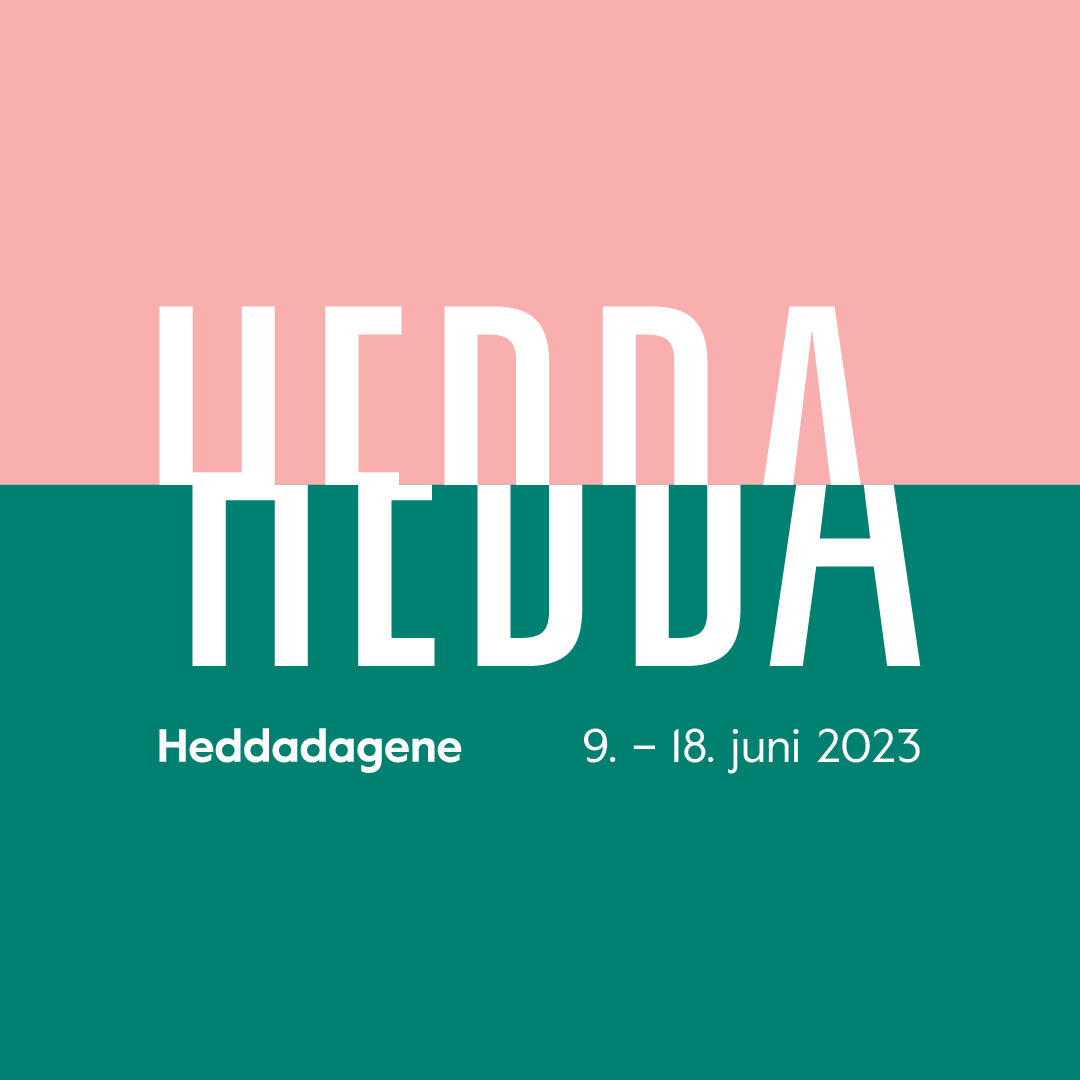 12.–16. juni – To forestillinger spilles under Heddadagene på Nordic Black Theatre
Nordic Black Theatre er Vertsteater under årets Heddadagene 9.-18. juni 2023 og viser to forestillinger.
SHADOWS OF THE LIGHT 12.-13. juni
IVARS KRO 14.-16. juni
SHADOWS OF THE LIGHT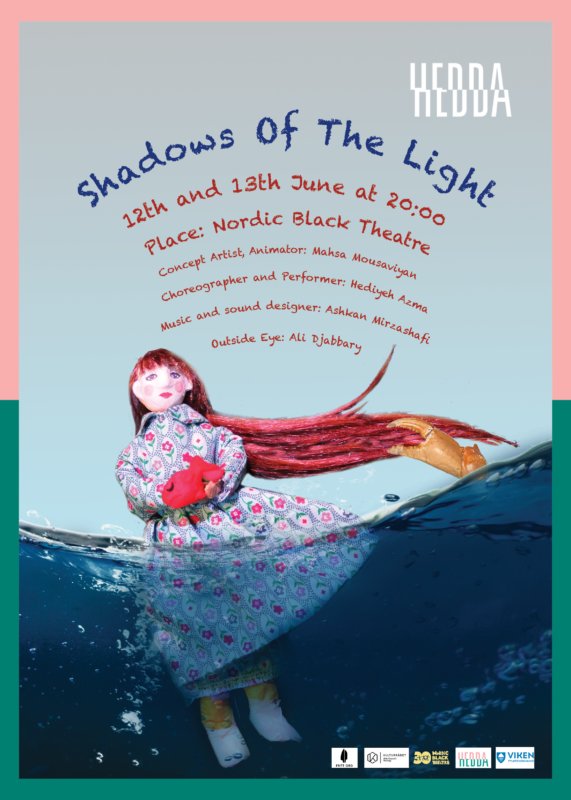 In September 2022 a civil protest, opposing forced dress codes and the subsequent brutal
penalties, formed in Iran. It continued and became a notable feminist cause, resonating a
global request to challenge the violent patriarchal and authoritarian ruling ideologies.

Looking at this significant historical episode, "Shadows of the Light" has been developed.
This transdisciplinary performance is about grief, suppression and the power of mass. A
poetic dialogue between dance, animation and music.

Director, Animator: Mahsa Mousavian
Choreographer, Performer: Hediyeh Azma
Light Designer: Shiva Sherveh
IVARS KRO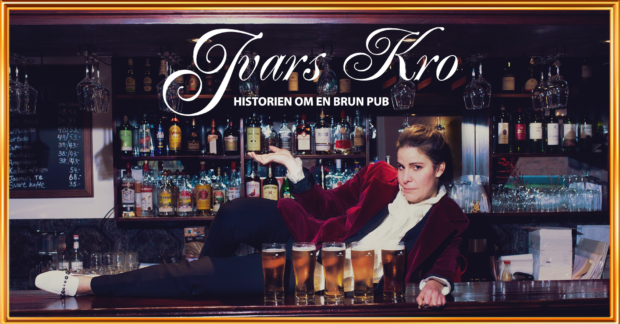 Ivars Kro er nominert til beste scenetekst, Heddaprisen 2023.

«I 1998 da jeg var 14 år gammel, kjøpte pappaen min, Mustafa Ümit Yalcin, en helt spesiell plass. Ivar`s Kro. Midt på Grønland. Vegg i vegg med legendariske Olympen. De to pubene var på den tiden som et gammelt ektepar; de holdt hverandre i hendene og rettet på hverandres klær.
Nesten alle har vært der. Nesten alle har danset der. Nesten alle har hørt en slager de elsker, men ikke alle sier det høyt.
Nesten alle har dratt dit når de har begynt å bli overstadig beruset og stedet da blir et moro sted å besøke. Men ellers har mange gjerne gått høyreist forbi.
Men ikke jeg.
Jeg har tilbrakt utallige timer på Ivars Kro.
Ventende på pappa som ungdom.
Som bartender som voksen».

I 2018 ble Ivars Kro nedlagt og Grønland ble et litt fattigere sted.
Dette er historien om hva som skjedde.
Om en tyrkisk mann som fant et helt usannsynlig hjem: en dansebandkro på Grønland i Oslo og kampen han stod i for å holde den i live.
En hyllest til brune puber, menneskene i dem og den samlende effekten de kan ha for mange.

Tusen takk alle som noen gang jobbet, driftet, danset, drakk, kranglet eller tittet ut av vinduet fra Ivar´s Kro.
Idé og utøver: Mine Nilay Yalcin
Regi: Cici Henriksen
Produsent: Anja Kjærnli
Lysdesign og Scenografi: Agnethe Tellefsen
Lys/Scenografi ass: Shiva Sherveh
Lyddesign: Truls Hannemyr
Kostyme: Madeleine F. Røseth
Produsert av Mine Nilay Produksjoner i samarbeid med SPKRBOX. Nordic Black Theatre/Cafeteateret
Støttet av Norsk Kulturråd. Fond For lyd og bilde. Fritt Ord. Dramatikkens hus og Grenland Friteater.
Foto: Maren Moen Blomstereng
Heddadagene 2023 – Festivalpass
Festivalpass for Heddadagene gir deg mulighet til å reservere én gratis billett til alle våre forestillinger under festivalen. Kjøp ditt festivalpass enkelt hos Heddadagene http://heddadagene.no/festivalpass og anvend den mottatte kampanjekoden i vårt billettsystem.
Festivalpasset er personlig og billetter uthentet med dette må framvises sammen med festivalarmbånd ved innslipp. Du må ha billett til alle forestillinger hos oss, og det gis ingen garanti for plass dersom arrangementer blir utsolgt.